Have kit-bashed a quick and dirty Warforged class for Moldvay Basic. Have tried to keep to the spirit of B/X and stay close to the actual class format for Moldvey . . .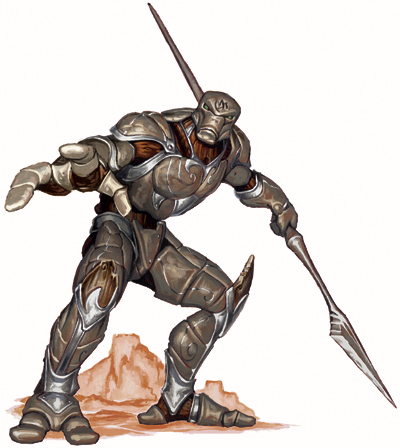 Warforged are magical constructs created as guardians, defenders and soldiers in a long forgotten war. They are bulky humanoids made of iron plates and stone held together with a fibrous rope like musculature. Each Warforged is marked with a a unique rune on their forehead, which for most is their only significant sign of individuality. With no war to fight, and no masters to serve, solitary Warforged roam the known world seeking meaning and an understanding of their war-born sentience.
The prime requisites for a Warforged are Constitution and Strength. If a Warforged has a score of 13 or greater in both Constitution and Strength the character will gain a 5% bonus on earned experience points. If the Warlord has an Strength of 13 or greater and a Constitution of 16 or greater, that character will earn a 10% bonus on earned experience
.
RESTRICTIONS: Warforged use a ten-sided dice (d10) to determine their hit points. They may not wear armour, but may use a shield. They may use any weapon. Warforged must have a minimum score of 9 in both Strength and Constitution.
SPECIAL ABILITIES: Although they cannot wear suits of armour Warforged flesh is a form of living armour (AC 3). Warforged do not need to sleep, breathe, eat, or drink they are also immune to Sleep spells, and poisons.
COMPONENTS
: Warforged can attach or embed tools and weapon components. Attached components include: backpacks, torches, lanterns, shields, crossbows, and any one-handed weapon. Embedded components include: concealed weapons, pouches, purse, tools, and other useful implements. Components cannot be forcibly removed unless the Warforged has been subdued and restrained. Warforged may remove, swap, and modify their own components.
Level
Title
Exp. Points
Hit Dice